Our Consultancy Services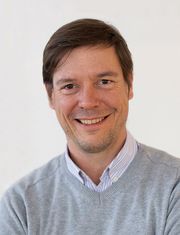 With decades of experience in consulting and in providing inventive approaches to values diagnostics, Dr. Ulrich Vogel is a perfect partner for the important challenges facing your company.
Uli Vogel worked seven years in scientific research and ten years in internationally renowned consultancy firms before he combined the value diagnostic discoveries of the Nobel Prize nominated scientist, Robert S. Hartman, with his consultancy expertise.
The result was an innovative, extraordinary company which emerged in 2009: profilingvalues. The broad scope of profilingvalues' applications makes Uli Vogel a nationally and internationally sought after business partner for decision-makers in business and industry and for strategic and conceptual issues on the corporate level or in human resources.
Assessments
Have you already located qualified applicants but are not sure if they are a good fit for your organization and the targeted position?
We will help you reach unerring judgment.
With modern techniques and decades of experience, we will enable you to have more confidence in your decisions.
Potential Analysis & Personal Assessments
Do you want to identify top performers and talents in your company and systematically promote them but aren't clear about the actual capabilities and development opportunities of your employees and managers?
Using modern techniques and decades of experience, we'll help you initiate the right internal development measures and set in motion the course for suitable positions or succession plans.
Value-based leadership
How do you generally run an organization value-based?

How do you get everyone on board and set out on a path together?
What are the core elements of value-based leadership in everyday lives of employees and managers?
As a strategic partner, we help you in changing your management culture. This will enable you to successfully handle the challenges in the new (digitalized) work environment.


Speaker
Dr. Uli Vogel gets to the heart of values and their measurability.
He explains simple but extremely effective practical applications that can increase daily personal efficacy and improve company results.
This enables companies to systematically exploit values in order to develop a resilient leadership culture.
In this regard, various areas of application and specific issues are conveyed in an inspiring way.