Our Unique Test Method
Profilingvalues offers a comprehensive look at the abilities, competencies, interests, biases, and potential of job applicants, staff, and managers. With our procedure it is possible to map the "inner values" and the current situation of a person. The results are presented in an extensive report that shows the personality traits and the present use of the individual's potential.
Profilingvalues contributes sustainably to promote the performance and motivation of individuals and teams, as well as foster the entire organizational development.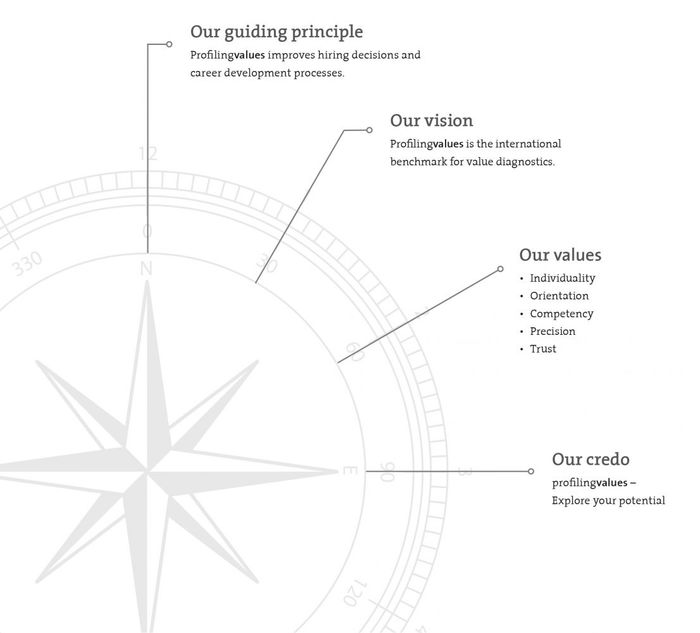 Our Method in Use
Your Benefits
Profilingvalues is conducted online and takes only 20 minutes
No manipulation or showmanship is possible
Profilingvalues portrays the individual's personal value system
Profilingvalues highlights the personality traits, abilities, focus of attention, and potential
The "abilities" are contrasted with the "desires"
Profilingvalues is a scientifically accredited, validated, reliable diagnostic method
How it Works
Participant receives access link by email
Participant conducts procedure online
What We Offer
By utilizing the comprehensive training offerings at profilingvalues you'll have the opportunity to become a certified professional in value diagnostics. As a certified partner you'll be able to implement the profilingvalues instrument independently. At the same time, you'll receive extensive support from our team.