Our Satisfied Customers
Gain an overview of profilingvalues' customers and partners: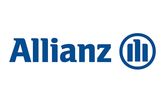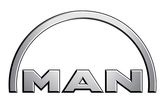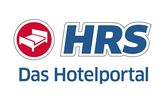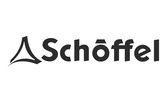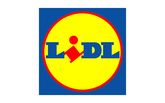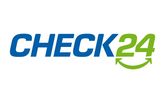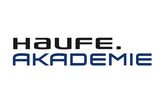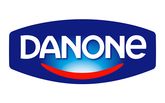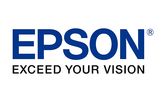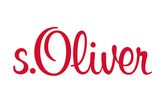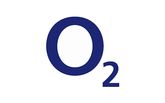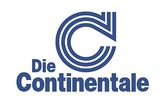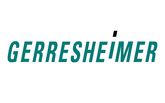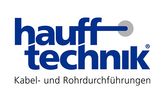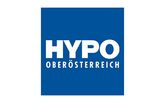 What Our Customers and Partners are Saying About Us
"I know profilingvalues as an in-depth, accurate, to the point psychometric method. It's based on values and recognizes the stage of life of the testee. That was very important to me on several projects in the past. Profilingvalues and Uli Vogel often helped me with staffing matters from the creation of the requirements profile to the final selection. Our personnel department also uses profilingvalues for staff development. Not only can I recommend profilingvalues and Dr. Uli Vogel to any manager with overall responsibility, I can endorse it to every HR manager too."
Dr. Michael Seibold | CEO| Hauff-Technik GmbH & Co. KG www.hauff-technik.de
"We employ profilingvalues when we select managers. The scientific findings of profilingvalues are a valuable input which provides additional information on the competencies of our candidates and gives concrete recommendations for their development. The quick process and highly informative results surprise us every time."
Carolin Harks | Manager Human Resources | HRS – Das Hotelportal www.hrs.de
"I've had numerous experiences with profilingvalues which always fascinates me, even when I sometimes don't understand what lies behind it. That's why the knowledge of a certified expert in conjunction with the competence of an experienced consultant is especially expedient when applying profilingvalues. With Dr. Uli Vogel I've had the ideal business partner for more than ten years. Whether it was my own assessment which helped me advance or in receiving help in the selection of difficult national and international recruitments. Staffing key positions with different cultural backgrounds in a worldwide operating corporation of Japanese origins using profilingvalues was very valuable to me. Here there is no right or wrong but an entire complex situation which needs to be illuminated and appraisingly discussed. With Uli Vogel I not only have a highly competent sparring partner and consultant, I've also learned to appreciate the profilingvalues method as well. We're also becoming certified to be able to employ the merits of this psychometric instrument. Absolutely recommendable!"
Michael Spatny | General Manager EMEA | Anritsu EMEA Limited, Luton – UK www.anritsu.com
"Until now the potential analyses for management trainees and junior staff in upscale consumer banking were conducted at the Savings Bank Academy in Landshut. When we were looking for a provider, profilingvalues was recommended to us. After two very impressive results from our "test persons" and a positive feedback session with the candidates, we can envision employing the profilingvalues analysis in the future for our trainees and for strategic staff development."
Helmut Grundner | Chairman | Reinhold Seidl | HR Manager | Sparkasse Berchtesgadener Land
"Profilingvalues is a very interesting instrument since it portrays the present phase of the assessed individual or team. I not only know how an employee is generally positioned from his/her personality traits but also how they're doing and where they stand. So from profilingvalues I also gain an image of the state of my organization. In addition, I received excellent consultation from Dr. Uli Vogel regarding the various opportunities for development of selected managers. He has also accompanied us during a complex change management process. The winning combination of an excellent tool with the competence of an experienced consultant brought added-value to me and my company. For this reason, I can recommend profilingvalues and Dr. Uli Vogel in every way."
Dr. Frank Mathias | CEO | Rentschler AG www.rentschler.de
"I have worked many years together with Dr. Uli Vogel on some very intensive projects which usually involve profilingvalues. I really appreciate that it cannot be manipulated, the procedure is quick, and the results are so enriched by Uli Vogel's competence that I can lead and develop my management team and employees more targeted. So we conducted a potential analysis with all of our leaders which was very important for our strategic and organizational direction for my division. Uli Vogel enjoys a high level of acceptance on the highest level of management with his competence. I can always rely on receiving his well-founded, second opinion. Then I have to discuss and weigh the arguments. For my own development Uli Vogel was a good sparring partner and enjoyable to work with. I can truly recommend him and profilingvalues."
Norbert Gauß | Head of Automation Technology, Executive Board | Hoerbiger Holding AG www.hoerbiger.com/de
"I've been working successfully with Dr. Uli Vogel for more than ten years. Profilingvalues was often implemented. This instrument is extremely flexible and has helped me in handling different responsibilities involving personnel selection, development, and especially in coaching. A few years ago my main challenge as Managing Director of Laerdal Medical GmbH, Germany, was to prepare a highly qualified female employee for this position, who had the potential for a higher position, especially in key account management, but was absolutely inexperienced in sales. In this case Uli Vogel trained, accompanied, and positioned this person for the first half of the year. This approach quickly delivered the first excellent sales results.

I also profited from his consulting competency. As the Managing Director Germany, Uli Vogel was able to expertly consult me on many issues. He also helped me to penetrate the complexities and forge my own path when I took on an international role. Based on this experience, I can strongly recommend profilingvalues and Uli Vogel."
Gerald Kraemer | Senior Group Product Manager Emergency Care | Laerdal Medical www.laerdal.com/de/
"I have become familiar with profilingvalues during the last years through Dr. Uli Vogel and was able to handle all sorts of problems even better with his support. Whether it was the final selection of candidates for various positions or the potential analyses for my management team. Whether we wanted to optimize our collaboration in management or solve a problem in the organization. Or if I wanted a mirror held before me to change the angle and sharpen the view of myself ‒ Uli Vogel was not only able to deliver a razor-sharp analysis but also provide constructive recommendations, too. This was always accompanied by a congenial atmosphere and a high service orientation of the entire profilingvalues team. Therefore, I can warmly recommend the advice from profilingvalues."
PPA Frank Gernat | Mergers & Acquisitions Manager | Linde Welding GmbH www.linde-schweisstechnik.de
"Leadership development is a high priority for such a fast growing company like the WP Group. We've been using profilingvalues during the past few years to assess our trainees. Aside from the results of the development center, we also receive a positioning which we usually do not recognize at first. We are accompanied along this path by Martin Sattlberger and have been able to develop a customized leadership training program for WP. This makes it possible for us to train and promote the managers for tomorrow in a targeted way."
Hannes Haunschmid | Managing Director | WP Performance Systems Group www.wp-group.com
"Biogena is a dynamic company which supports therapy in the sector micronutrient supplements. We employ profilingvalues regularly as a part of our personnel development program to determine one's positioning and as a starting point for further development steps. The participants' feedback on the tool and on our partner Martin Sattlberger is outstanding. I can highly recommend both."
Albert Schmidbauer | Managing Director | Biogena Naturprodukte Gmbh & Co KG www.biogena.de/de/index.html
"For filling key positions at Gerresheimer we use profilingvalues for the final selection. It's important to me to get a second opinion from an external source. We first send the job requirements and explain any important points in a telephone briefing. The advantage of profilingvalues lies first in its speed, since it's carried out online, and the feedback including the candidate interview per telephone is completed by a consultant within a few business days. No one needs to travel. Second, not only do I learn about the candidate's skills, but also how the person is doing at the present, and why he wants to change jobs. Based on this information, we can determine what needs to be done for a successful induction. Dr. Uli Vogel and his team are a very good supplemental selection instrument. I gladly recommend it to others."
Thomas Perlitz | Global Human Resources | Gerresheimer AG www.gerresheimer.com
"Profilingvalues was recommended to me as an instrument for strategic personnel development. After I tested it on myself, I was pleased about the validity and relevance of the results. What is particularly noteworthy is that aside from the easy handling, not only the abilities but also the desires of a person are mapped."
Prok. Mag. Michael Hintenaus | HR Manager | Hypo
"As a consultant I relay the values essential to martial arts to business managers in diverse companies. The knowledge gained from the profilingvalues report aids my coaching and helps me better advise leaders in industry. Profilingvalues also allows me to accurately assess applicants based on their value system so they are unable to fake their way through the hiring process; therefore fewer problems tend to arise on the job."
Ronny Schönig | Martial Arts Master, Trainer, and Entrepreneur | TAO FIT GmbH & Co. KG www.taofit.de